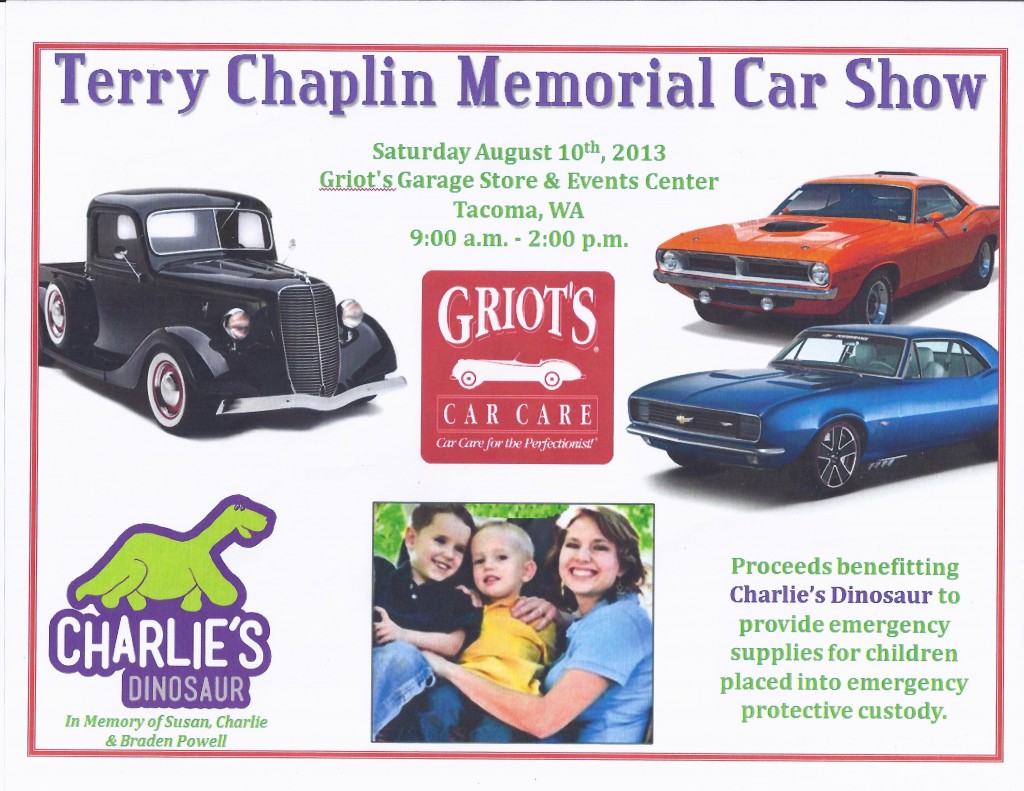 Charlie's Dinosaur was invited to the 2nd Annual Chaplin Memorial Car Show held at "Griot's Garage" and Event Center in Tacoma,  Washington.
The event organizers decided to donate proceeds from the show to "Charlie's Dinosaur".
Crime Stoppers came through with the lemonade stand, setting up and manning the booth.  Judy and I were there, the foundation donated some commemorative CD/DVDs and helped by explaining the Charlie's Dinosaur mission to those attending.
We were honored to select a car we believed Charlie and Braden would have liked best for a special award.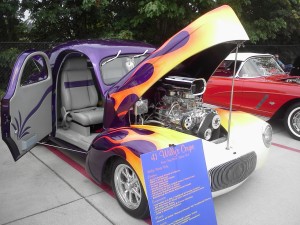 We couldn't find "Lighting McQueen" but we were sure that Braden and Charlie would have loved this car.
(Although they probably wouldn't have fully appreciated the Holley Double Pumpers, or the Blower, but Grandpa Cox would be sure to explain it to them.)
We were glad to be able to support this activity, anything Judy, myself or the foundation can do to help with "Charlie's Dinosaur, The Charlie and Braden Project, of The Tears Foundation, or to support "Chain Breakers" and other Non-Profit organizations in helping those in need helps us all.