Below you will find some photos with short stories about the positive things that have happened as we continue to try and help others as Susan would have wanted and to honor the memory of the loss of Charlie and Braden.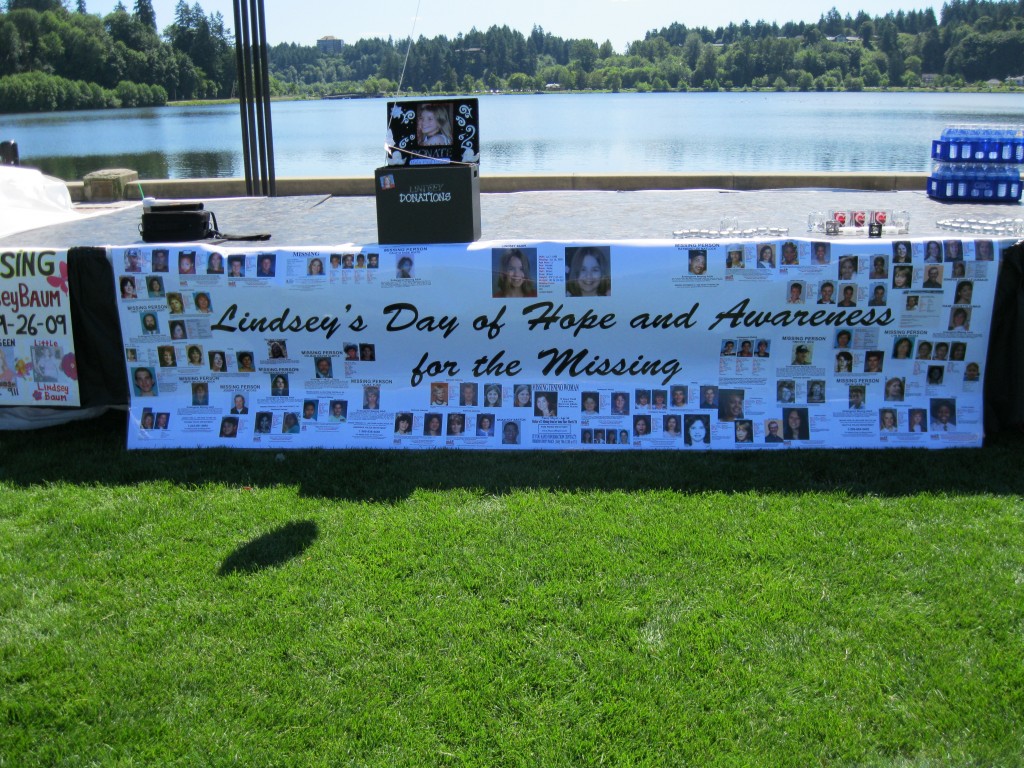 June 21, 2010 marked on year from when Lindsey Baum went missing.  This was a child safety event held in Olympia, Washington to raise awareness about missing persons.   Chuck and Judy Cox where invited to attend, due to the media exposure of the Susan Powell case, media interest in the event was increased.   Helping to publicize  the event.   The event was well attended and as families took turns telling about their missing loved ones, one of the organizers from the Laura Recovery Center thought one of the faces in the crowd looked familiar.
The familiar face turned out to be one of the missing persons shown on the banner above.   The person was had runaway from home, and wanted to return home but did not know how to accomplish it.   The person had heard about the "Free" event went and was recognized.   The organizers, with the runaways consent contacted the police and was reunited with family.   Because of this event, the publicity, the Laura Recovery Center organizer one family was reunited.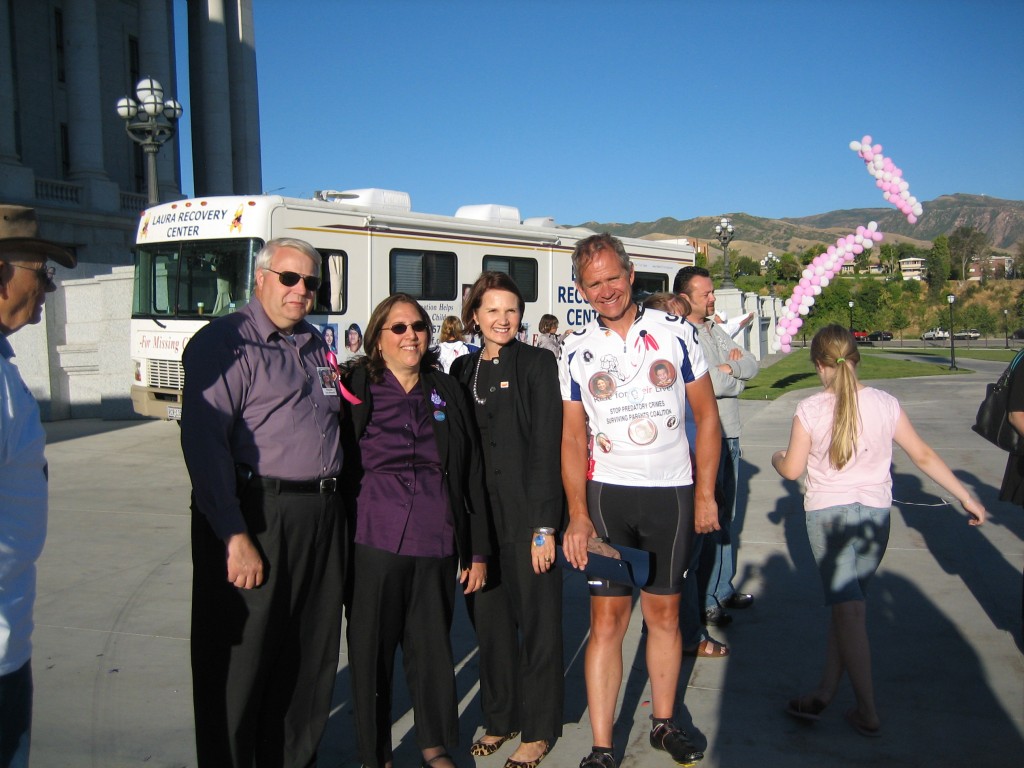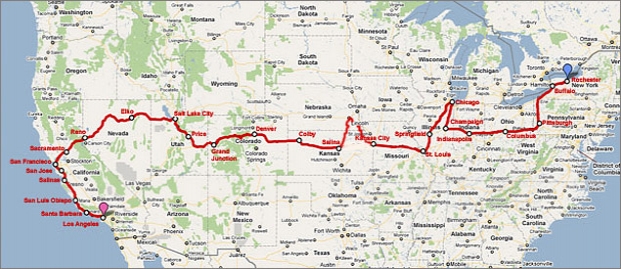 August 21, 2010 to September 22, 2010 The Surviving Parents Coalition (SPC) completed Ride for Their Lives, riding across America, spreading its vital message of community empowerment and child protection.  People were invited to join the Ride for any leg of the journey, SPC Ambassadors were present at each and every city along the Ride's Route to greet and guide the riders.  Also, SPC members Ahmad Rivazfar, Ed Smart and Mark Lunsford alongside state and local dignitaries were present at every city as well.  The public was invited to join SPC in celebrating and stand together in word, action and commitment to protect our children and our future. By advocating for change through education, legislative responsibility and community action we can not only create change, we can make a difference by building a better and safer world one child at a time!    Chuck and Judy were pleased to add their support to the effort traveling to Salt Lake City at Ed's invitation to increase public interest.   Also note in the background of our picture with Ed Smart, the (Laura Recovery Center) motor home which supported the ride.  This just shows how working together increases our effectiveness.
Santa Cops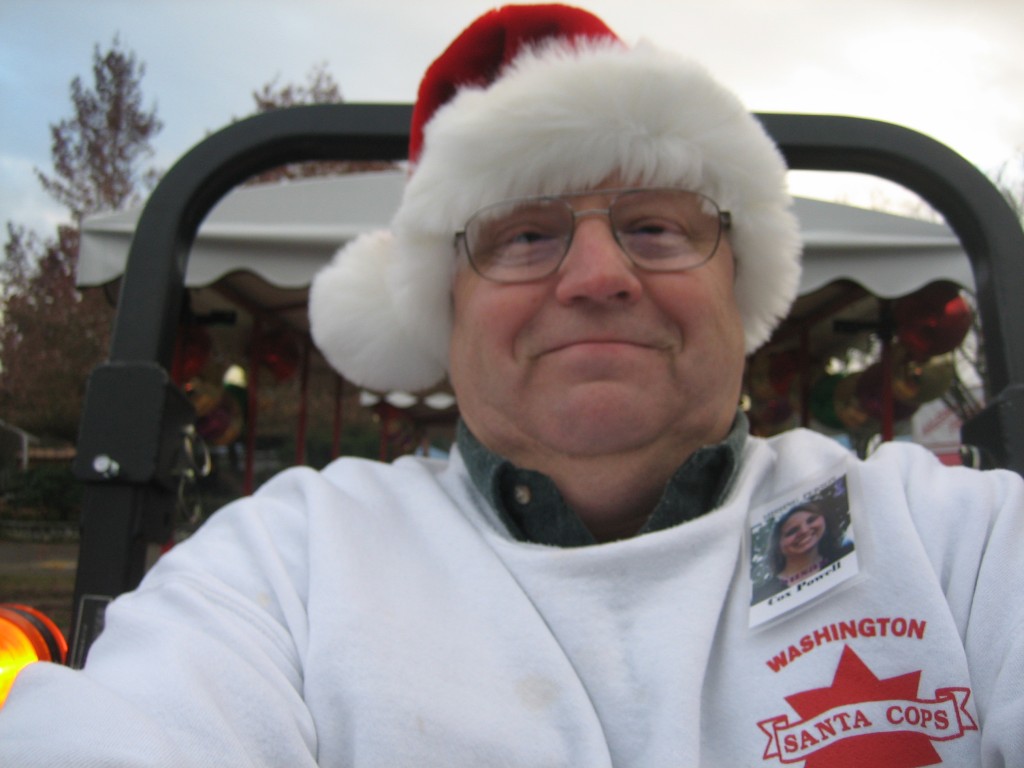 Here I am driving a people mover raising funds at a Victorian Country Christmas event for Santa Cops, in honor of my daughter Susan.    Susan loved to participate in Santa Cops.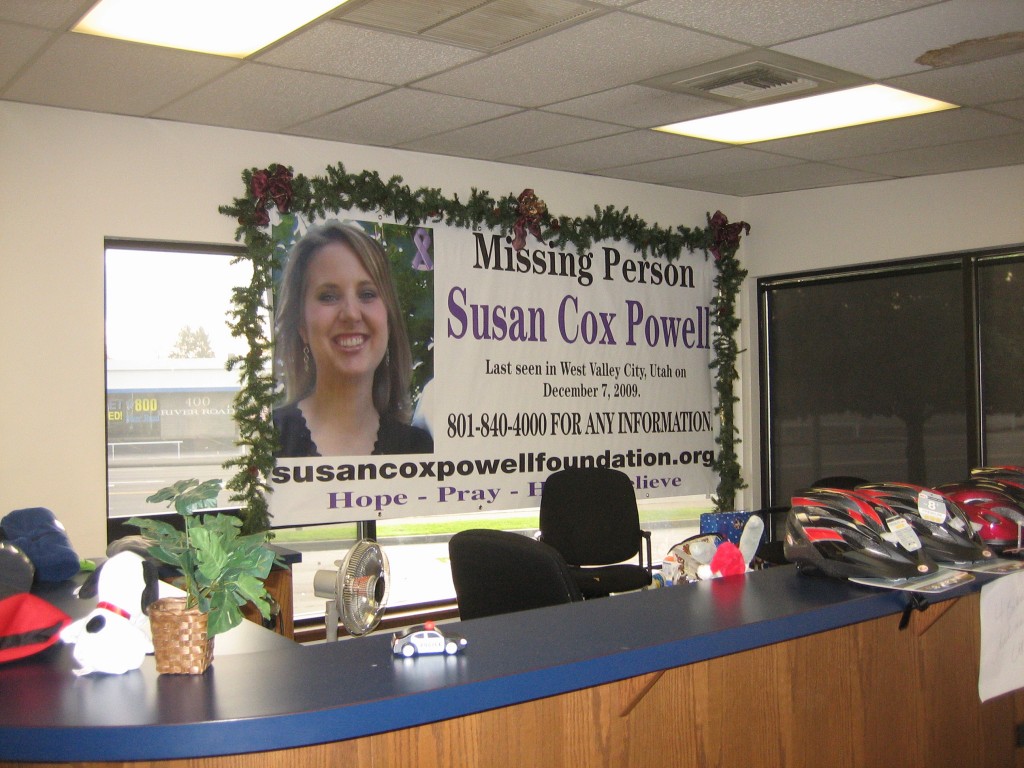 We put up one of our first signs inside the donated Santa Cops storage facility.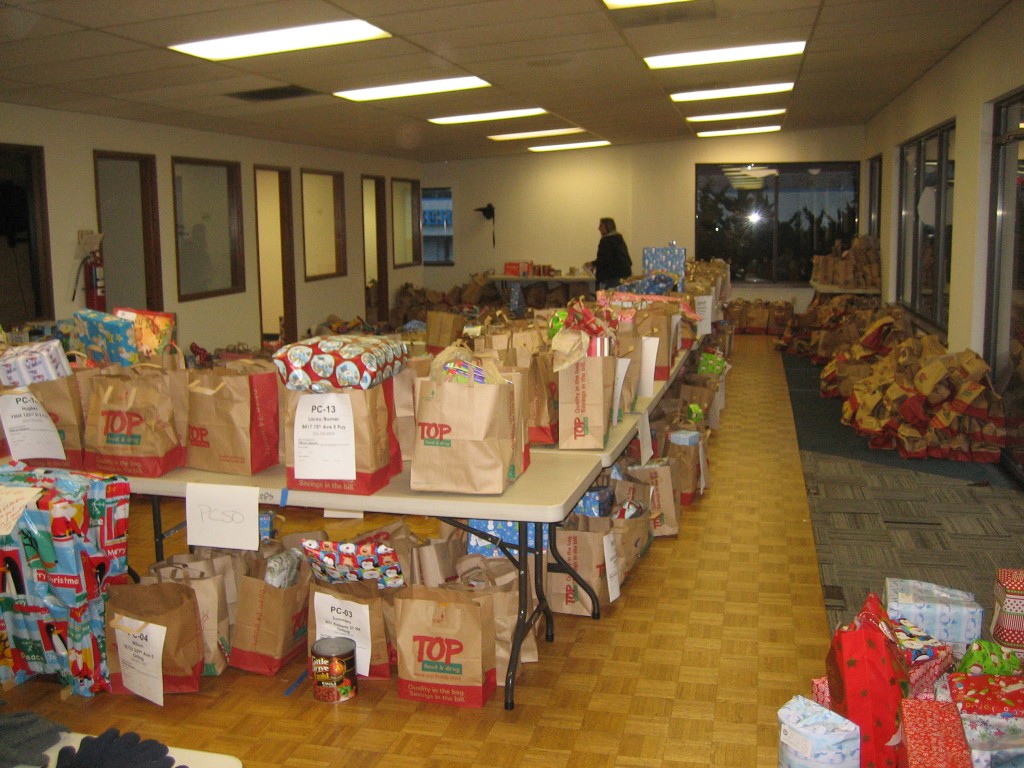 Here are the the bags of food and gifts, sorted and ready to deliver by the Puyallup, Wa  Police to families nominated by Police officers.   We know that every bag was going to a family that really needed and would appreciate it.  The Santa Cops idea came from a Dallas, policeman that moved to Puyallup, Wa.  Another case of good people making a difference.   For some reason this year Santa Cops got a lot of media coverage. 
Charlie Remembers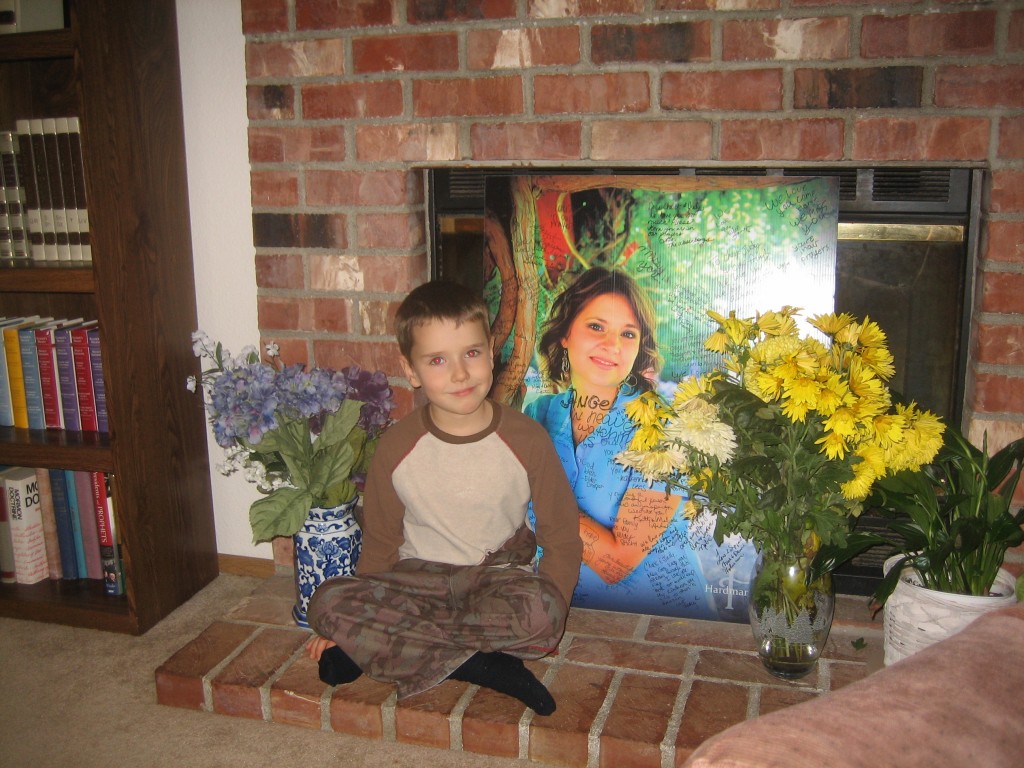 After two and a half months with us, Charlie surprised the family relationship therapist one evening, by acknowledging this picture of his mother Susan.   Up to now Charlie had refused to talk about his mother and left the room whenever the therapist mentioned her.   The therapist encouraged Charlie's progress, and Charlie went over and sat by the Picture of Susan, saying "Look it's like I am sitting beside mom" .   Then he asked if I could take a picture of them together.  Gladly.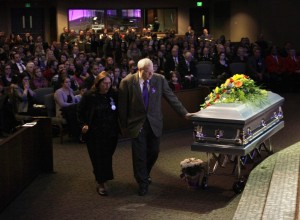 The funeral of Charlie and Braden was streamed live over the internet around the world, thanks to the LIfe Center's facility and carried live on major networks across the US.   Susan's story and Charlie and Braden's death touched the world, we had to share their funeral with the world.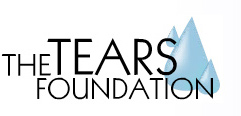 The Tears Foundation wanted to help after Charlie and Braden's death, so they held a bakesale.  Local Radio picked the story and traffic was backed up for blocks trying to get in to the bake sale at a fire station.   The Tears Foundation provides financial support and support groups to those who have lost a child 12 months old and younger.    The Tears Foundation then started the "Charlie and Braden Project" providing support to those who loose children from 1  to 12 years old.   Again together we are making a difference.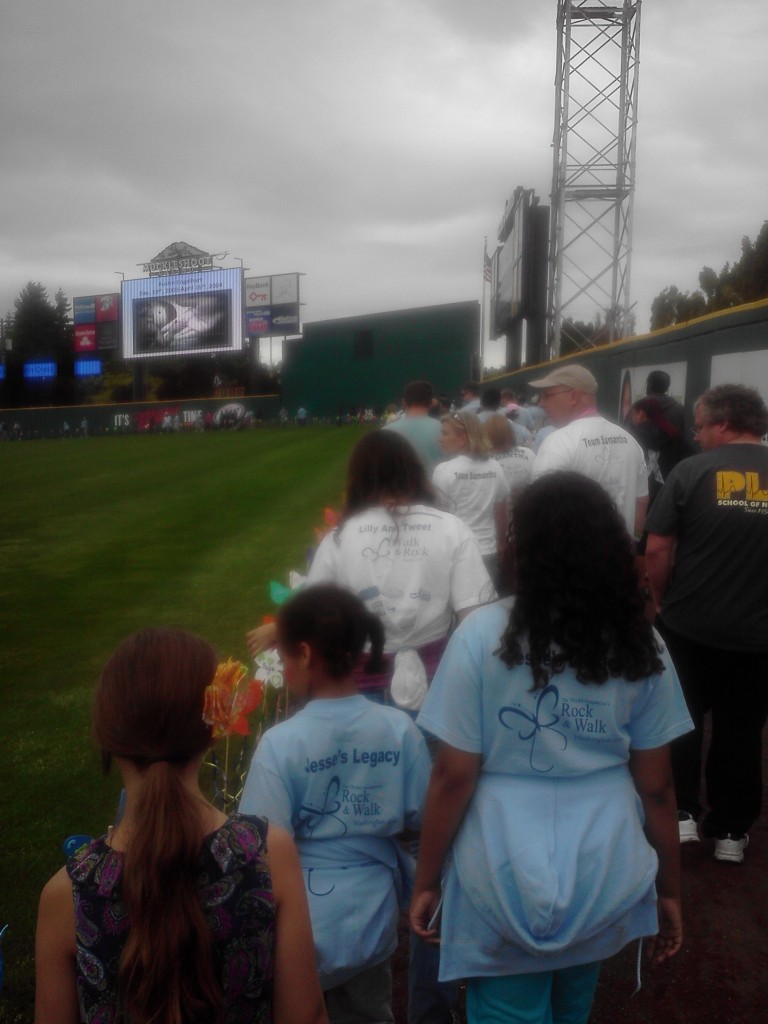 The Tears Foundation annual fund raiser is the Rock & Walk, here people come, donate, and walk around Cheney Baseball Stadium in Tacoma, Wa.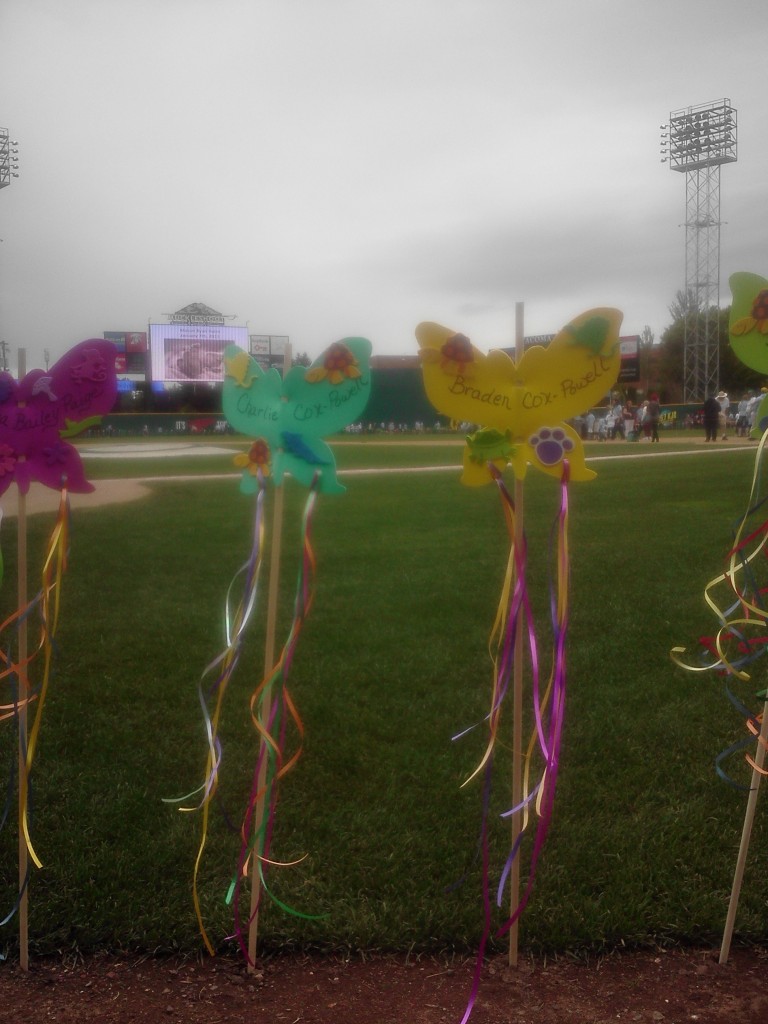 The warning track of the stadium was lined with these butterfly's commemorating each child.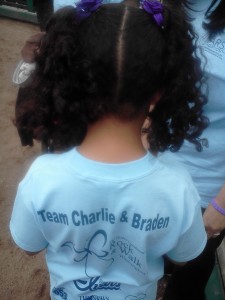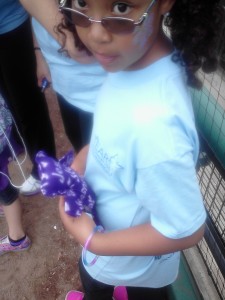 This is one of Charlie's 1st grade class mates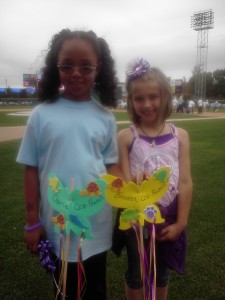 Here are two of his classmates standing behind Charlie and Braden's butterfly.

Here Judy and I are on Dr. Phil, we got calls of support around the world, for months after.   There were also many people that contacted us to tell us that because of hearing Susan's Story, that a person at risk had taken steps to keep escape from abusive situations.  We made many television appearances always trying to keep the story alive in the hopes we will find our daughter.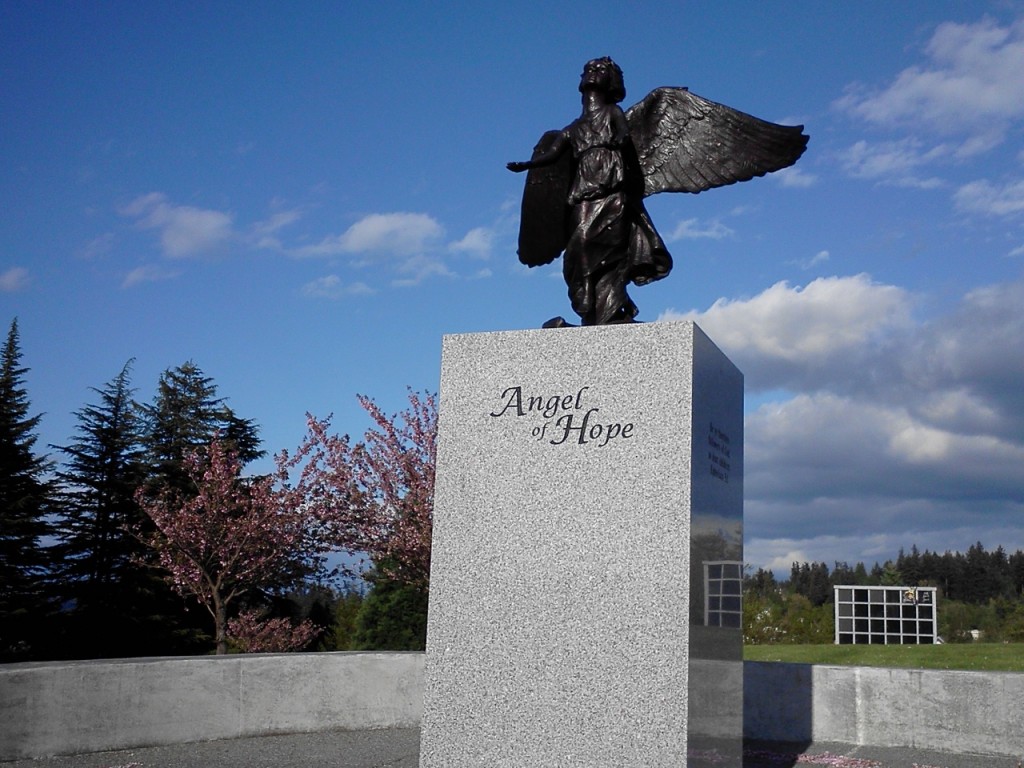 This Christmas Box Angel statue was donated to the Woodbine cemetery and is located on the hill above Charlie and Braden's grave.   The Statue was dedicated December 6, 2012.  The last time anyone saw Susan was December 6th 2009.  Donations from listeners of a local radio talk show ended up paying for the statue along with donations from many contractors, and tradesmen.   Much of the funding was a result of Ed Troyer and Crime Stoppers support, also the Puayllup indian tribe, Pierce County Marine Veterans.  This was truly a community effort.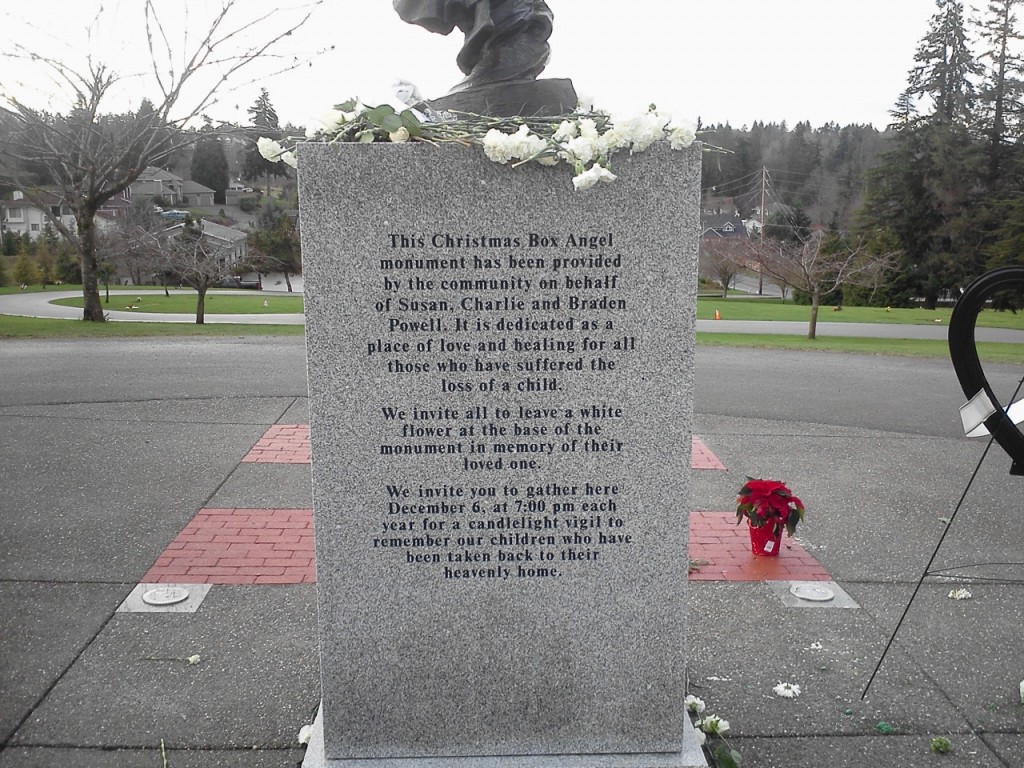 The Christmas Box Angel provides a place of comfort, love and healing to all those who have lost a loved one, and is now a crowning feature of the Woodbine cemetery.  The Angel was commissioned by Richard Paul Evens the author of "The Christmas Box".  While we were installing the statue, the clouds parted, the rain stopped while it was installed.  The rain started 10 minutes after the crane left.   I was told by Richard Paul Evens that there have been many reports of miracles surrounding the angel statues, there are currently around 200 statues in cemeteries around the US.   At each one on December 6th at 7pm, there is a candlelight vigil, and those that have lost a loved one remember their loved one.   Richard Paul Evens provides the angel at no profit to those that would like to have one in their cemetery.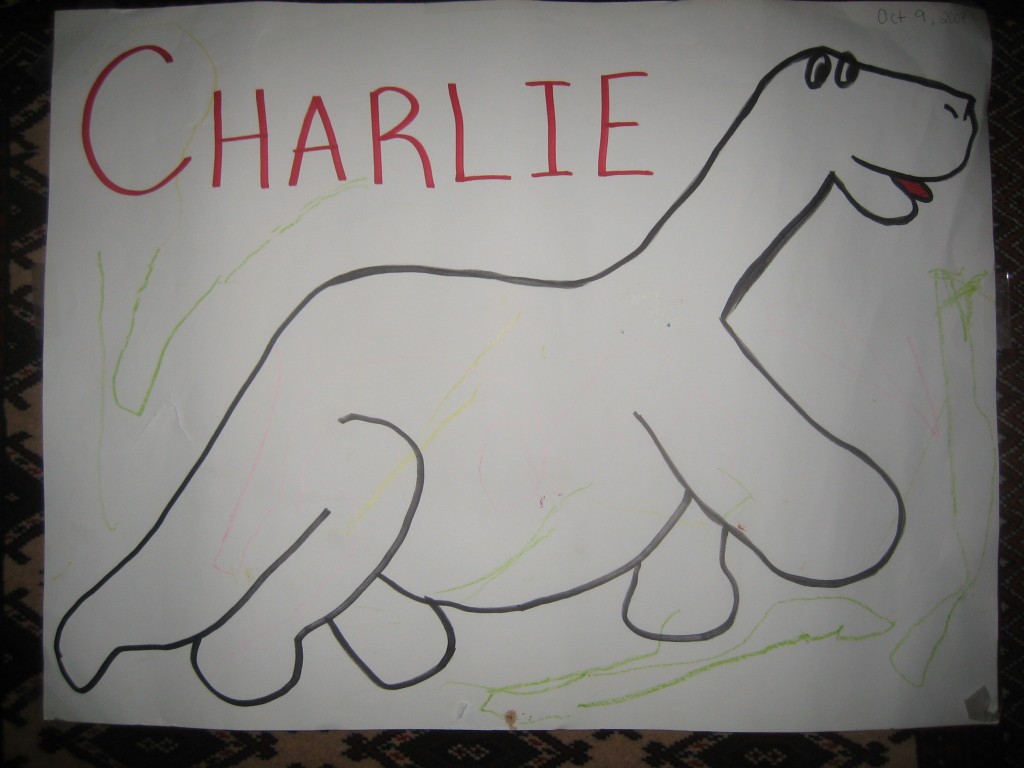 This is a picture Charlie made at age 3 with the help of Susan I suspect.   Two Pierce County Deputies working Susan's case found this picture in a storage facility, and asked if they could use the image to create a logo for a non-profit they wanted to start to benefit foster children.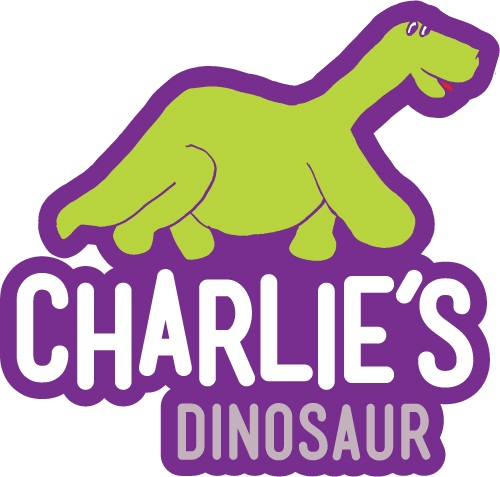 Hear is the logo, they came up with based on Charlie's drawing.  Charlie's Dinosaur provides a brand new backpack (with a charlie's dinosaur label stitched inside), personal toiletries, school supplies, and clothing to children that enter the foster care.   The program compliments and works with other similar programs, except that normally when foster children are moved to new foster parents, (sometimes often) their meager belongings are put into a plastic garbage bag.   With Charlie's Dinosaur they get their very own new backpack, and new clothes or other personal items they may need making them feel a little better about themselves.   Also there were hundreds of stuffed animals left at Charlie's school, by the house they were killed in, and lining the streets to the school.  We took those stuffed animals had them professionally sanitized and they are now distributed by law enforcement officers when occasion permits.   Crime Stoppers sponsored Charlie's Dinosaur.   I would be happy to help other Crime Stoppers groups get a Charlie's Dinosaur program going in your town.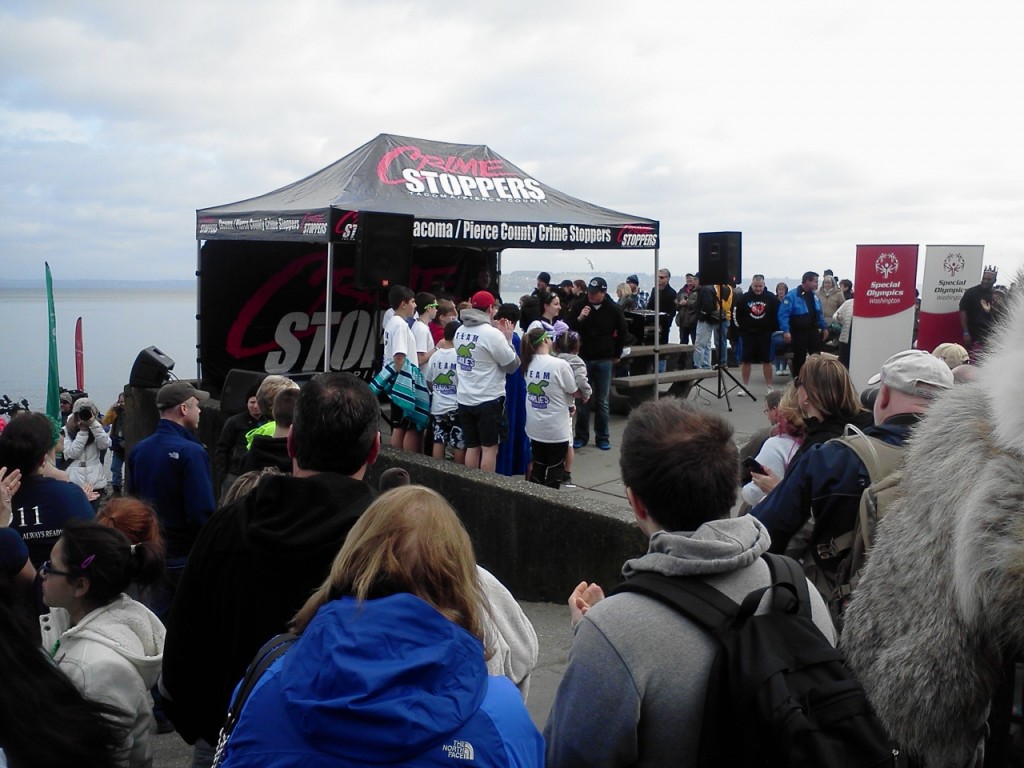 Here we at a Special Olympics Polar Bear Plunge, Team Charlie's Dinosaur is accepting an award for the largest non-commercial group at the event, which raised over 75,000.00 for Special Olympics.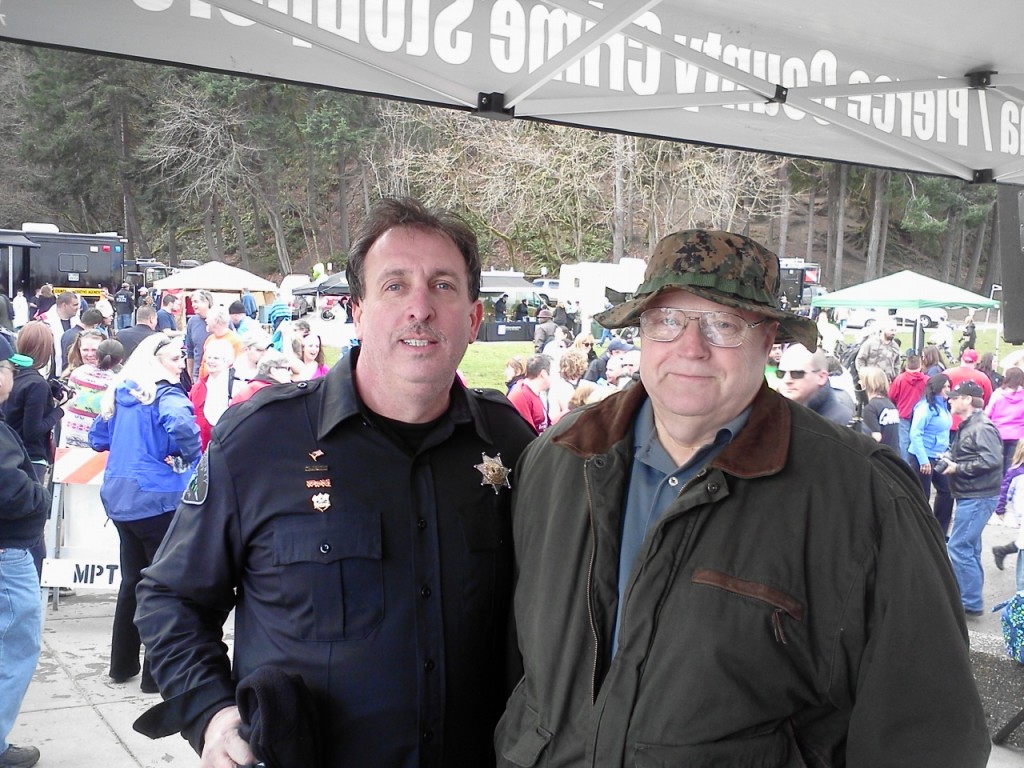 Here is Ed Troyer the Pierce County PIO, and leader of the Pierce County Crime Stoppers, it was only 40 out.   I chose not to take the plunge but Ed had to lead the way.   I know Charlie and Braden would be happy that so much good is being done.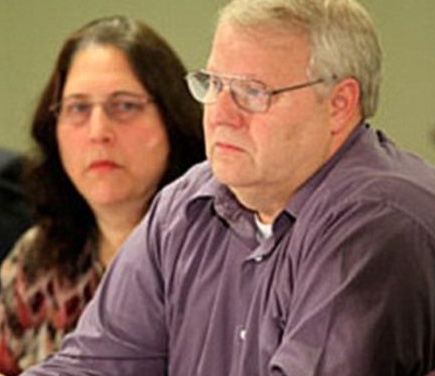 Here is Judy and I in Olympia supporting the Charlie and Braden law, which will stop persons designated as suspects or persons of interest from being given custody of children until they are no longer a suspect or person of interest.   It just makes sense not to give custody to someone who could end up in jail or who may have been responsible for a criminal act against their spouse.   We are also fighting for Grandparents rights.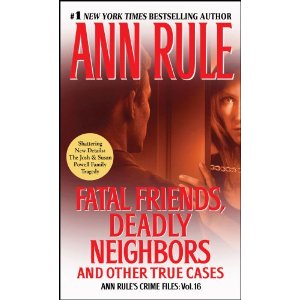 Here is Ann Rules book the first story in this one is about Susan's disappearance.  Again we are trying to raise awareness about Domestic Violence.
There is one other book currently out.
Tthere is another full length novel, awaiting publishing written by Gregg Olsen and Rebecca Morris.
There is a 4th compilation book being written by Mary Pappenfus.
There is also a book being written focusing on one writers experiences with the family court system, and how it failed Charlie and Braden in this case.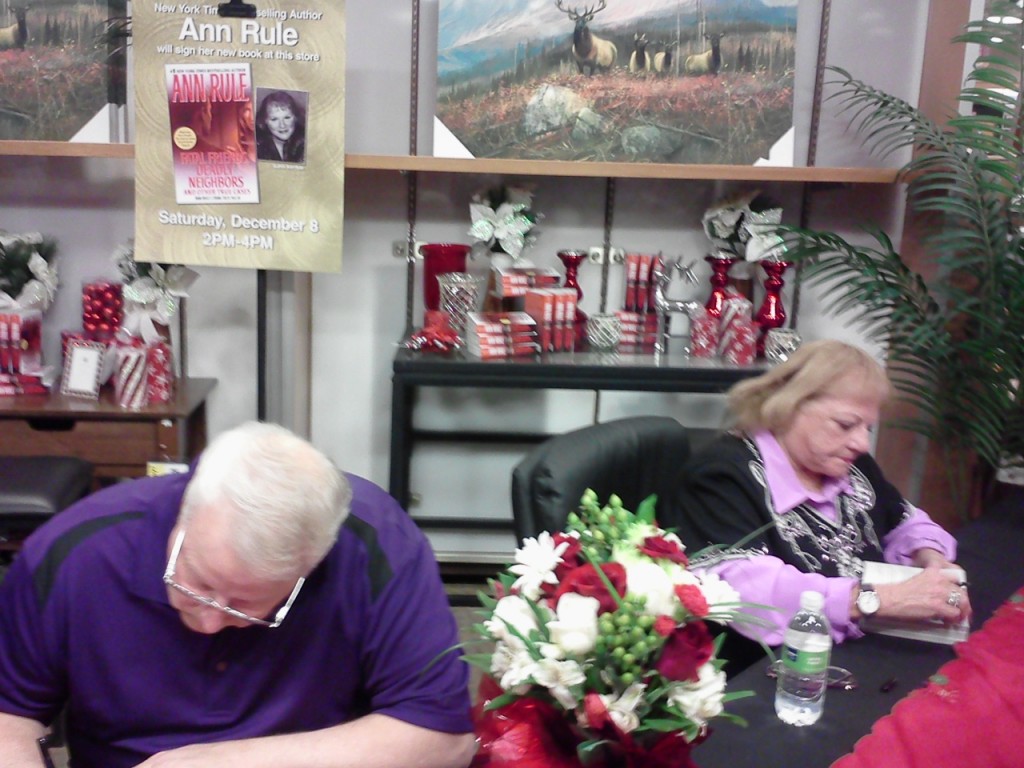 Here I attended a book signing with Ann Rule.  Ann made a generous donation to the Susan Cox Powell Foundation which enabled us to fund Susan's Song, and help the Tears Foundation Charlie and Braden project.
this is the line waiting for Ann's book, we signed for 3 hours and the line never got smaller, until the store had an employee stand at the end of the line and turn people away.   We left them with a stock of signed copies.  Ann's book is in it's 3rd printing, so if you can't find it check back in a few weeks.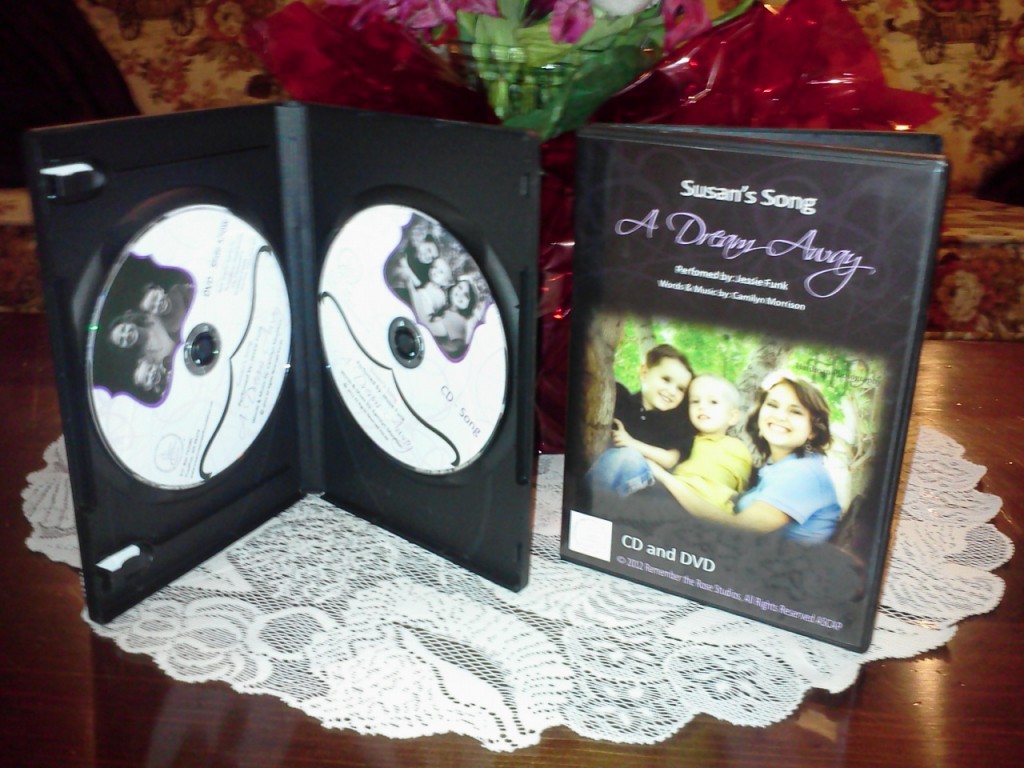 Susan's Song has comforted parents who lost children at Sandy Hook, in NewTown, and many others that have lost loved ones.  The song was originally written to comfort Jennifer Graves, Josh's older sister disowned by Steve  Powell, and her younger brothers and sister.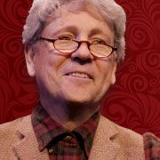 Michael McClean dedicated a performance of his play "The Forgotten Carols" to Susan.  Susan had tickets to see the play when she went missing.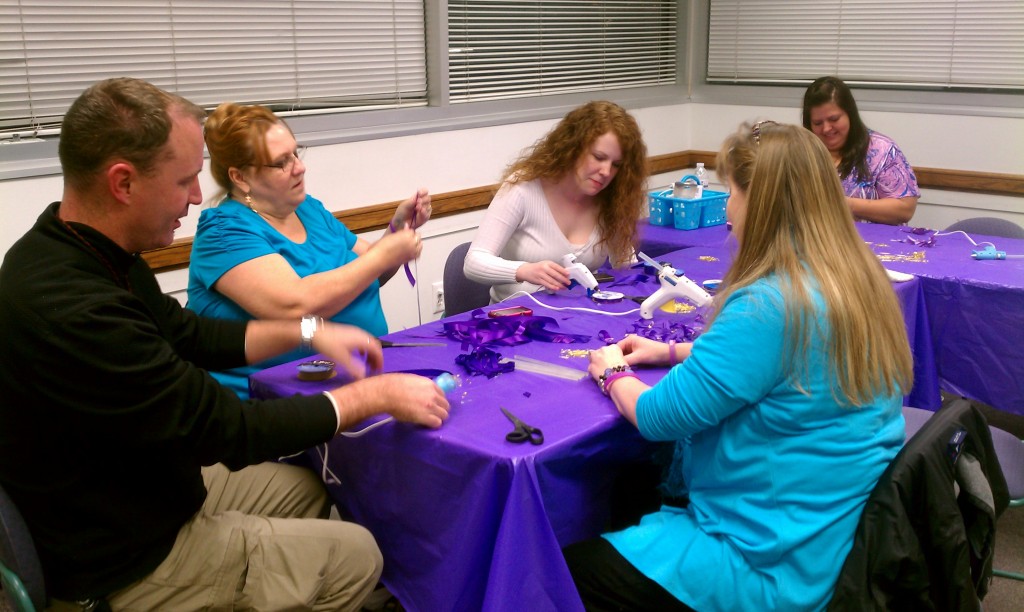 Here volunteers make purple ribbons in honor of Susan to remind people she is missing and to raise awareness and fight domestic violence.   There have been several days of service in honor of Susan who loved to help people.