The Puyallup Christmas Box Angel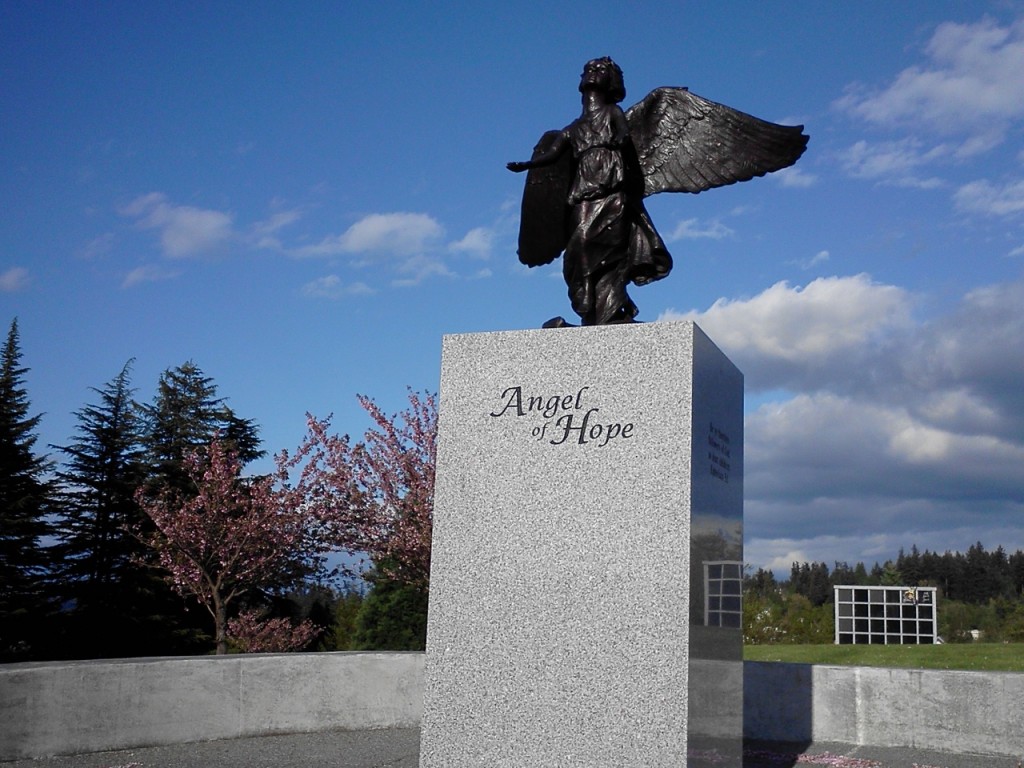 This Christmas Box Angel statue was donated to the Woodbine cemetery and is located on the hill above Charlie and Braden's grave.   The Statue was dedicated December 6, 2012.  The last time anyone saw Susan was December 6th 2009.  Donations from listeners of a local radio talk show ended up paying for the statue along with donations from many contractors, and tradesmen.   Much of the funding was a result of Ed Troyer and Crime Stoppers support, also the Puayllup indian tribe, Pierce County Marine Veterans.  This was truly a community effort.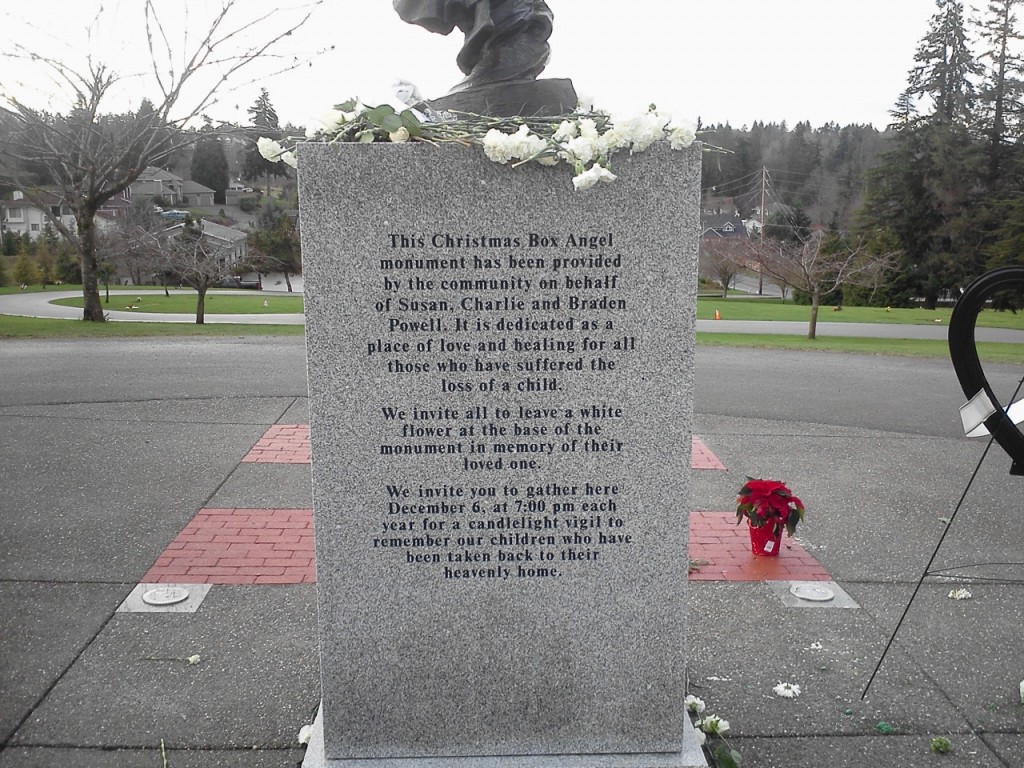 The Christmas Box Angel provides a place of comfort, love and healing to all those who have lost a loved one, and is now a crowning feature of the Woodbine cemetery.
The address of the cemetery is
The Angel was commissioned by Richard Paul Evens the author of "The Christmas Box".
While we were installing the statue, the clouds parted, the rain stopped while it was installed.  The rain started 10 minutes after the crane left.   I was told by Richard Paul Evens that there have been many reports of miracles surrounding the angel statues, there are currently around 200 statues in cemeteries around the US.   At each one on December 6th at 7pm, there is a candlelight vigil, and those that have lost a loved one remember their loved one.   Richard Paul Evens provides the angel at no profit to those that would like to have one in their cemetery. You can follow this link to their web site:   http://www.richardpaulevans.com/angel-statues