Released May 2014.  Gregg Olsen and Rebecca Morris's Book  "If I Can't Have You"   The book is very well done.  This book gives details that  were known only to investigators, and insights and opinions of those with the most interaction with the persons involved in the case.   Rebecca and Gregg interviewed many of the key people in Utah, and did extensive research in their effort to be accurate and complete.   Their hard work shows, in this book that not only talks about Susan going missing, and the murder of Charlie and Braden, but also gives important insight into how this could have happened.    This book identifies warning signs that all families should be aware of.
"If I Can't Have You"  successfully mixes the most recent events into the established chronological time line, adding interest and depth.   The author's relied heavily on the interviews and their own insights as they evaluated the information they received.  The end of this story is unknown, there are still many facts missing that may never be known but it is still a very important and useful work.   The issues and situations addressed are difficult for people to talk about.   But it is important that they are acknowledged and discussed, if we hope to stop domestic violence.  This book can be used to help identify attitudes and interactions that can have devastating effects lasting generations.   It is for this reason, we support these books and established this foundation, in the hope we can help other families.
The Book is currently in its 2nd printing and only available in Hard Back or electronically, a paper back release is anticipated this fall.  We rate it a "Must Have" for the detail and insights it contains.
Thank You Gregg and Rebecca and all those that helped them with their research.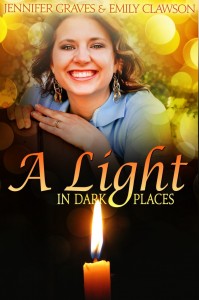 Released June 2013.  Probably the first thing you need to know about this book, is once you pick it up, you won't want to put it down.   Jennifer and Emily have done a superb job, the book brings many details into focus and provides valuable insight.
The book is about Jennifer and her life, as much as it is about Susan, which makes it that much better.
Jennifer Graves, who was awarded "Chain Breaker of the Year" by the Chain Breaker Foundation, bravely gives her perspective of Susan's disappearance, Charlie and Braden's murder, and the suicide of her two brothers.
You will also learn about the abuse within her father's family, that Jennifer miraculously was able to escape, with the help of her mother, her faith, and mostly her personal integrity.   Jennifer readily acknowledges that the events she relates are based on her own personal memory, and perceptions, another credit to her integrity.  As Susan's father my perceptions of individual events are very slightly different, which is to be expected, people and memories being what they are.  Jennifer and I also had access to different information, filtered by law enforcement authorities, me as Susan's father and Jennifer as Susan's Sister in law and close friend.    I learned a lot I didn't know about Jennifer's family as she grew up, and the caustic atmosphere created by her father.
Jennifer notified me that she was donating proceeds from the book to the Foundation, this was done without any prior agreement, or discussions.
Thank You, Jennifer
I very much appreciated reading this book and recommend it to anyone trying to understand this case or who is struggling with Abuse, or Domestic Violence issues.    I believe it is an important  work in combating Abuse, and Domestic Violence.   Jennifer and Emily outline many warning signs that can be used by others in evaluating their own personal situations.
This book is not available in book stores,  But is available through Amazon and well worth the price and your time. Here is a link. http://www.amazon.com/A-Light-In-Dark-Places/dp/1490426116
Chuck Cox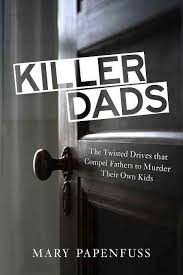 Released June 2013.  Prometheus Books, just released "Killer Dads" written by Mary Papenfuss.
This book includes Susan's disappearance and Susan's husband, Josh Powell, killing their two sons Charlie and Braden along with other cases.   Mary made a donation to the Susan Cox Powell Foundation for which we are very grateful.   She interviewed several people about Susan, Charlie and Braden, including Judy and myself.   We know Mary did her homework and are looking forward to reading this important book.  The book is written from a unique perspective, exploring what kind of person is capable of such an unthinkable act as killing their own children.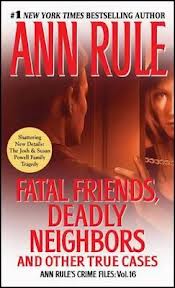 Released November – December 2012   Ann Rules new book  "Fatal Friends, Deadly Neighbors" has been released, and is available in paperback.  Hard copies are available only through book clubs.  It is currently #3 on the Best Sellers list.  Susan's story is the first third of the book.  I think Ann does a very good job of telling the story.  We found only one major error, for some reason the date of Charlie and Braden's death is off by one day, the book says February 6, it should be February 5th, the date will be corrected on the next printing run.
I like Ann's statement on the dedication page
"For Susan, Charlie, Braden, Max, Becky, Opal, Burie, Marci, Nadine, Sonia, Dina, Sue Ann, Kit, Rose, Jeffery and Wendy.  In the hope of losing you and your innocence will touch us to save others"
Well said Ann that is exactly why this book and these stories need to be told.
We assisted Ann with book signing at two locations, Ann is a very fun, nice woman, who uses her gift of writing to tell these stories, we share her hope that by telling our story it may save others.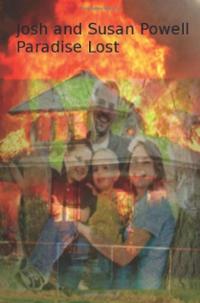 Released Spring-Summer (June?) 2012
This book was written, to the best of our knowledge, with no coordination or consultation from Susan's family.   The book appears to have been created using information from various media reports.