At the South end of Woodbine cemetery up at the top of the hill just East and above where Charlie and Braden were laid to rest, was a nice fairly flat area with a road that circled the top.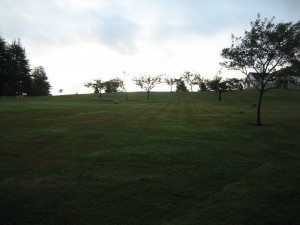 The area inside the road had 3 vaults on the East side but nothing on the West side. The West side overlooks Charlie and Braden's grave site.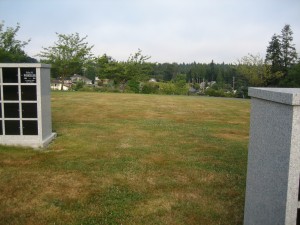 The idea of the Angel Statue was suggested by Laurie, who has worked tirelessly to help us find Susan.
Crime Stoppers had raised enough money to make purchasing the statue a reality. I was allowed the honor of the first shovel, but I didn't have a shovel and wasn't really interested in any big ceremony so we improvised.
The professionals took over………………………………..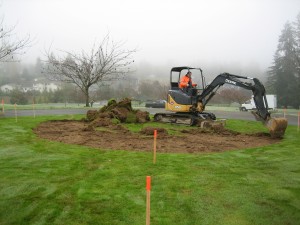 It was the end of November so the rain came.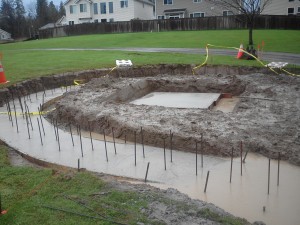 But they kept working…………….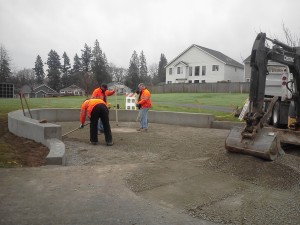 Even the Fire Department helped.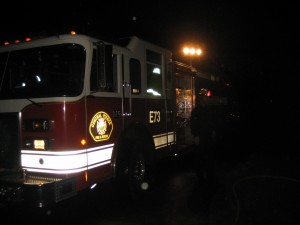 The water had been shut down for the winter…………
so where do you get water in the middle of the night?
Can you say "Community Effort" !!!!!!!!!!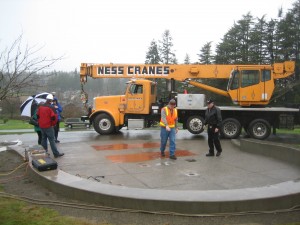 Time for the install, the crane was generously donated.
Miraculously the rain stopped for the installation.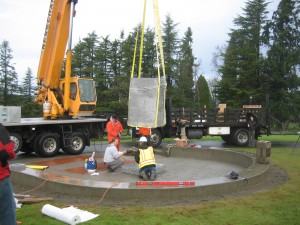 It was a small base, just 5 feet tall and 5000lbs not counting the 4 inch granite base.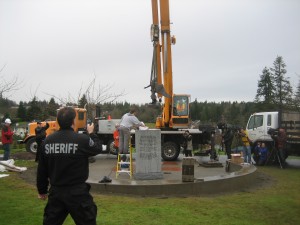 Add one Angel and we have it.
"Crime Stoppers"      Ed Troyer —–>>>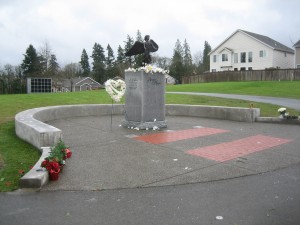 On behalf of all those who have suffered the loss of loved one especially those who have lost a child, thank you to everyone that made this possible.
A special thank you to Ryan General Contractors, TGBA Architects who volunteered their time and materials, this could not have happened without you.  Jeff Frink of CCI concrete who did the concrete work donating his time and talent.  Quiring Monuments who also donated the head stone for Charlie and Braden's grave site, as well as the stone work on the base.   Ness & Campbell Crane, who without hesitation voluntarily donated the crane and operator.  The Pierce County Fire Department, who was there when we desperately needed them.  Crime Stoppers, for coordinating the crane and the dedication, and raising the funds.   The City of Puyallup, for allowing the Angel Statue to be place in this prime location.    The Puyallup tribe for their support, of Crime Stoppers, Charile's Dinosaur, PCMARVETs and all those who took part in or attended the dedication.  I also want to thank the Media for your coverage, and I will apologize now to those I have not mentioned by name, as you can see there were so many people who helped make this happen.
A very special thanks to Richard Paul Evans who attended the dedication for his book "The Christmas Box" and making the Angel Statue Possible.  There are over 200 statues around the country.    For more information about the Angel Statues please visit his website. http://www.richardpaulevans.com/angel-statues