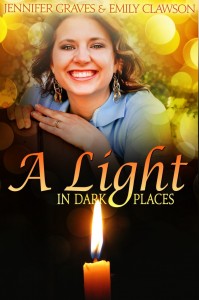 Probably the first thing you need to know about this book, is once you pick it up, you won't want to put it down.   Jennifer and Emily have done a superb job, the book brings many details into focus and provides valuable insight.
The book is about Jennifer and her life, as much as it is about Susan, which makes it that much better.
Jennifer Graves, who was awarded "Chain Breaker of the Year" by the Chain Breaker Foundation, bravely gives her perspective of Susan's disappearance, Charlie and Braden's murder, and the suicide of her two brothers.
You will also learn about the abuse within her father's family, that Jennifer miraculously was able to escape, with the help of her mother, her faith, and mostly her personal integrity.   Jennifer readily acknowledges that the events she relates are based on her own personal memory, and perceptions, another credit to her integrity.  As Susan's father my perceptions of individual events are very slightly different, which is to be expected, people and memories being what they are.  Jennifer and I also had access to different information, filtered by law enforcement authorities, me as Susan's father and Jennifer as Susan's Sister in law and close friend.    I learned a lot I didn't know about Jennifer's family as she grew up, and the caustic atmosphere created by her father.
Jennifer notified me that she was donating proceeds from the book to the Foundation, this was done without any prior agreement, or discussions.
Thank You, Jennifer
I very much appreciated reading this book and recommend it to anyone trying to understand this case or who is struggling with Abuse, or Domestic Violence issues.    I believe it is an important  work in combating Abuse, and Domestic Violence.   Jennifer and Emily outline many warning signs that can be used by others in evaluating their own personal situations.
This book is not available in book stores,  But is available through Amazon and well worth the price and your time. Here is a link. http://www.amazon.com/A-Light-In-Dark-Places/dp/1490426116
Chuck Cox