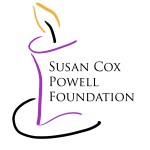 The Foundation has established this new website, and is continuing to develop it.  It remains our hope to do all we can to provide assistance to those undergoing the personal trials from the loss of a loved one, from Domestic Abuse, violent crime or other causes.  We remain resolute to fighting domestic violence, and will continue to assist our partner organizations in their efforts.
Foundation members have consoled and consulted with several individuals, provided suggestions and referrals to assist them in their individual battles.  We have joined with other more established organizations to increase the foundation's ability to provide assistance. (please see our links to our partners under the information tab)
We have made Susan's Song "A Dream Away" available and are working to make the video available so that people can enjoy the beauty and comfort of the message brought by this work.   We hope that donations from people that find comfort in the Song and Video will be sufficient to allow us to create the Susan, Charlie and Braden Memorial, a statue of the three, as a reminder of the importance of families and love.  The statue will also serve as a reminder to those familiar with the fate of Susan and the boys, of the devistating effects of domestic violence.  It is our hope that this statue will be a symbol of the happiness of childhood, family, and love and that it will evoke reflection of the viewer's personal choices in their life and relationships. Thereby making the loss of these innocent lives into a legacy of love and hope for families forever.
The Foundation will continue to do all that we can to support the current needs of those individuals and families struggling.
Thank you for your prayers and support.